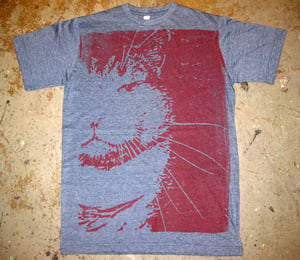 $

35.00
Hand Printed on 100% cotton Unisex T-Shirts. Available in size Medium, Large and X-Large.

This is the sparky shirt, it a cat.
If you do not see your size or this product is SOLD OUT please send me an email @ mattlandondesigns(dot)com. I could have extra inventory of this design or be planning on printing another batch soon, aka I work at a screen-printing studio.